12 ct Pulp Misprint Egg Cartons w/ Free Shipping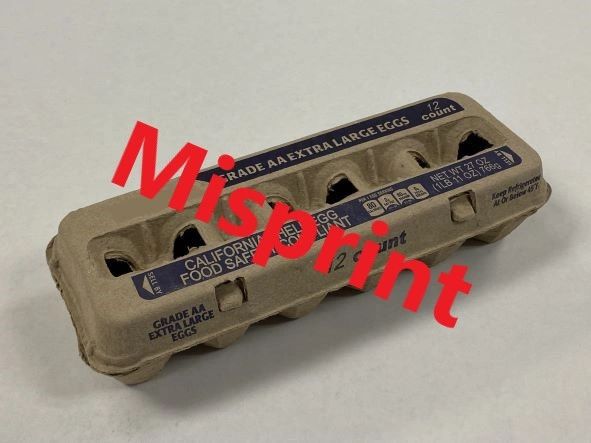 12 ct Pulp Misprint Egg Cartons w/ Free Shipping
These cartons are an exceptional deal and makes getting your product where it is going with minimum breakage to your eggs.
Features:
Misprints egg cartons.
Least expensive product.
Holds anywhere between a small to an extra large egg.
we have! *FREE SHIPPING to Continental U.S. addresses only.
These cartons have writing on it, does not reflect the picture
MISPRINTS ARE EGG CARTONS WITH MINOR DEFECT ON THEM OR THAT MAY HAVE WENT OUT OF BUSINESS OR HAD AN OVER RUN OF THE PRODUCT. WONT BE EVEN BE ABLE TO TELL. 
Cannot be used for retail must be used for private use.